Career Insights: Virtual Work Placements
During the holidays, a group of national and international firms are hosting a range of 'Career Insight' virtual work experience events and seminars to allow students to find out more about the world of work and what careers opportunities their could be in the future.
The Experience Programme is being run by Springpod through a simple, safe-guarded portal, giving students access to opportunities.
Dates for applications are closing very soon – don't miss out!
To find out more and to register to apply to join a session, please click on the link below.
Medic Fest
MedicFest is perfect for ages 8 to 14. We know setting an age limit can be frustrating, but from experience we know this is the most popular range to attend.
For our summer camp, parents can not attend this time round. We will be running Family Days from mid September at weekend for all ages and parents.
If your child requires SEN support, we are happy to welcome carers or parents on the day to support your child. You can tell us about this when you book your tickets.
We also have plenty of Discovery Workshops happening!
Students should apply as soon as possible to have the best chance of success. Opportunities may close early if many applications are received.
To access all the opportunities directly by signing in here.
Morgan Sindall Construction
Morgan Sindall Construction will be hosting a series of virtual insight experience events for this year's National Apprenticeship Week
Visit Website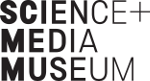 West Yorkshire STEM Hub
Parents Guide to Apprenticeships session held on 3rd February 6-7pm.
The session will give you a rounded overview of what a STEM apprenticeship involves, exploring the benefits and how they work. We will be hearing from STEM ambassadors who have experienced apprenticeships, the role of the learning provider from Leeds City College and a business point of view from a national employer. Amazing Apprenticeships will also be giving information on how and where to start the apprenticeship journey.
Visit Website
One of our Year 11 students, Scarlett, has taken part in a work experience opportunity with Allied Health Mentor and recorded her experience to share with anyone who may want to know more about what it entails. Click here to read all about it.
Business Summer Work Experience
Binding Blocks
Join leading experts from around the world to explore cutting-edge research in nuclear physics. Explore topics from radiation, to fusion and medical physics.
A four-week programme with 3-5 hours content per week. An extra two weeks at the end of course allows time to catch-up on anything you may have missed. Work at your own pace, in the classroom or at home.
Live webinars with leading experts take place weekly, and recordings of these will be available after the event.
Ask questions of experts live during the weekly webinar and get help throughout the course on an online forum.
Complete all activities to receive a Certificate of Participation, awarded by the University of York.
4 July 2022 – 14 August 2022.
Click here for further information
Young Professionals
Young professionals have a fantastic 2-day virtual Careers in Business work experience headlined by the University of Law's Business School, taking place on Wednesday 27th and Thursday 28th July from 10.00am- 4.00pm
The event will be hosted by Young professionals and will take place via Zoom. Click here for further information.