Career Insights: Virtual Work Placements
During the February holiday week, a group of national and international firms are hosting a range of 'Career Insight' virtual work experience events and seminars to allow students to find out more about the world of work and what careers opportunities their could be in the future.
The Experience Programme is being run by Springpod through a simple, safe-guarded portal, giving students access to opportunities.
Dates for applications are closing very soon – don't miss out!
To find out more and to register to apply to join a session, please click on the link below.
We also have plenty of Discovery Workshops happening!
Students should apply as soon as possible to have the best chance of success. Opportunities may close early if many applications are received.
To access all the opportunities directly by signing in here.
Morgan Sindall Construction
Morgan Sindall Construction will be hosting a series of virtual insight experience events for this year's National Apprenticeship Week
Visit Website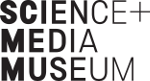 West Yorkshire STEM Hub
Parents Guide to Apprenticeships session held on 3rd February 6-7pm.
The session will give you a rounded overview of what a STEM apprenticeship involves, exploring the benefits and how they work. We will be hearing from STEM ambassadors who have experienced apprenticeships, the role of the learning provider from Leeds City College and a business point of view from a national employer. Amazing Apprenticeships will also be giving information on how and where to start the apprenticeship journey.
Visit Website
One of our Year 11 students, Scarlett, has taken part in a work experience opportunity with Allied Health Mentor and recorded her experience to share with anyone who may want to know more about what it entails. Click here to read all about it.